May Talk: From Schuylkill Arsenal to Fort Steilacoom: U.S. Army Clothing & Equipage
Join us for a member's speaker series at 2 p.m. on Sunday, May 16, 2021, as Ephriam D. Dickson III talks about Schuylkill Arsenal clothing and equipping the soldiers of Fort Steilacoom in Washington Territory.
As the mission of the U.S. Army shifted from the war with Mexico in 1848 back to the newly expanded western frontier, its logistical system struggled with new challenges. The Quartermaster Department, which provided clothing and equipage for all enlisted soldiers through Schuylkill Arsenal near Philadelphia, worked to update designs but it took years for these new patterns to reach remote frontier garrisons such as Fort Steilacoom located in today's City of Lakewood, Washington.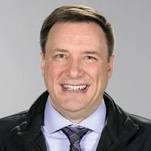 Ephriam D. Dickson III is the chief curator at Yosemite National Park. He served as the curator at the Fort Douglas Museum in Salt Lake City, Utah, and more recently as the Deputy Chief of Field Museums at the U.S. Army Center of Military History.
Members of the Historic Fort Steilacoom Association will receive the Zoom link to the presentation prior to the event. Individual memberships are $15 to $20. To become a member visit https://historicfortsteilacoom.org/membership/.
Fort Steilacoom occupies an important position in the history of early America and the Pacific Northwest. The fort played a significant role in the settling of Washington Territory. Beginning with its establishment in 1849 and ending with its closure in 1868, Fort Steilacoom served as a beacon of American power and promise, promoting the migration of settlers to Washington & securing American interest in the region. Historic Fort Steilacoom Association is a non-profit organization and all donations are tax deductible. The Historic Fort Steilacoom Association's mission is sharing andpreserving the first U.S. Army Post in Puget Sound with guests.
For more information, visit https://historicfortsteilacoom.org.
Historic Fort Steilacoom is located on the grounds of Western State Hospital at: 9601 Steilacoom Blvd SW, Lakewood, WA 98498
https://historicfortsteilacoom.org/wp-content/uploads/2021/04/reeenactors-with-kits.jpg
400
600
Walter Neary
https://historicfortsteilacoom.org/wp-content/uploads/2019/02/FtSteilacoom_340x156.png
Walter Neary
2021-03-27 02:49:00
2021-04-07 00:45:06
May Talk: From Schuylkill Arsenal to Fort Steilacoom: U.S. Army Clothing & Equipage